Divorce lawyer in Tis Hazari Court
In need of a Divorce Lawyer in Tis Hazari Court? You do not need to look any further; advocate Charan Jeet Singh is who you need. Finding the right attorney in this sensitive topic of divorce is crucial since there is always a potential that things could quickly get out of control and become a mess. Charan Jeet Singh offers his clients excellent legal services at affordable fees.
Trusted Divorce Lawyer in Tis Hazari Court for past 10 Years
Charan Jeet Singh is a full-service Divorce lawyer in Tis Hazari Court. He practices in all areas of litigation and non-litigation, focusing primarily on divorce cases, contract terms, business transactions, arbitration, property law, corporate law contracts, intellectual property, and many more. He also provides advice on the legal implications of criminal laws and all aspects of general litigation. Charanjeet Singh consistently strives for the best outcomes and has a track record of handling complex deals.
In-depth legal research, the creation or review of divorce-related documents, strategic planning, and client-side negotiation are further areas of expertise for our team. Charan Jeet Singh specializes in personal legal cases. Additionally specializes in matters relating to divorce laws, matrimonial dispute resolution, and issues that arise from laws. Charan Jeet Singh provides their clients with the world's most comprehensive 24-hour, 365-day service. The team makes sure that all their clients get the best legal advice on all relevant cases belonging to them. With a solid legal background, Charan Jeet Singh & Associates are also effective and competent advocates in Tis Hazari Courtf for the past 10 years.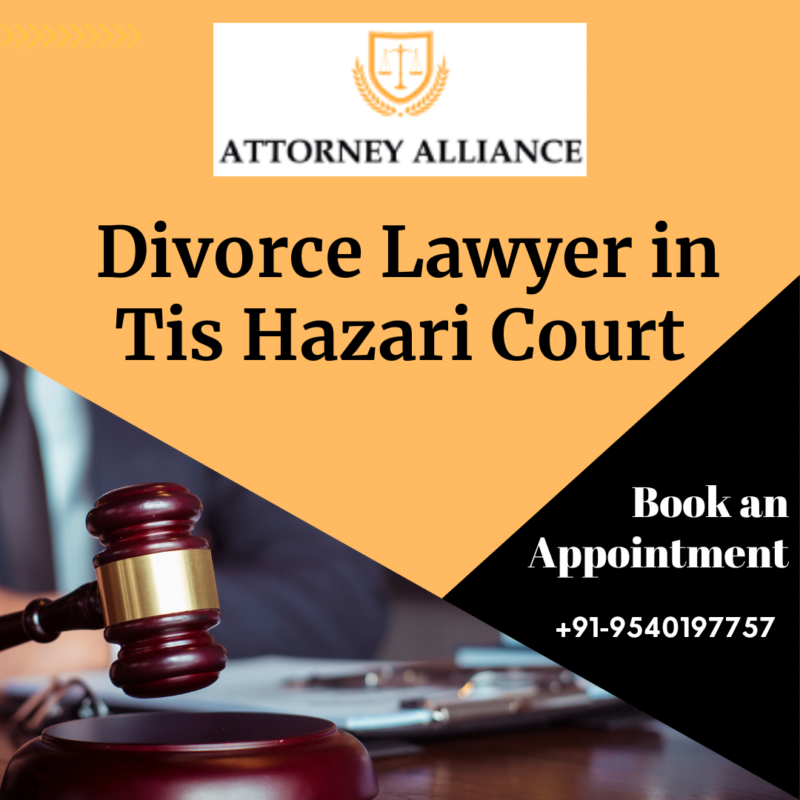 Best Divorce lawyer in Tis Hazari Court: Best at Handling Divorce
The excellent drafting of the Divorce Application wins half of the battle. We create the Petition utilizing all of our knowledge regarding divorce. Charanjeet Singh establishes a solid framework for the entire contentious divorce case. Divorce is a complicated subject that involves strong emotions. Divorce court battles are fought on a human level rather than as a business disagreement. In order to draft the petition effectively, careful consideration must be taken to balance the clients' legal and private interests. He is the Best Lawyer in Tis Hazari Court for handling all these matters.
Based on our experience, we may draw the conclusion that every case and the issues surrounding divorce are unique. To ensure that the divorce pleading is founded on actual facts, it is crucial to include all issues arising from actual facts when drafting the divorce petition. Because we are aware of the divorce laws in India and their ongoing growth, we draft our documents in a way that complies with the case's legal requirements. You can rely on our skill in drafting divorce petitions if looking for the best Advocate in Tis Hazari Court.
Why Choose Advocate Charanjeet Singh for Divorce Cases?
In Indian society, divorce is an exception rather than the rule of marriage. You can get in touch with us if you are looking for a Divorce Attorney in Tis Hazari Court. In terms of divorce litigation, consultation, marriage, child custody, maintenance, and divorce procedure, we offer a broad range of services.
Some couples choose the moral course of filing for divorce on their own will after realizing the worthlessness of their union. Others opt for a disputable, difficult, and unpleasant divorce process. The best attorney is required for handling all this, and Charanjeet Singh is a Divorce Advocate in Tis Hazari Court who excels at resolving all types of divorce situations.
Advocate Charanjeet Singh is knowledgeable about current divorce laws, court rulings, and most importantly, how to effectively handle these issues in a court of law. He is a professional at handling the complicated matter of child custody and maintenance, and he assists the client in finding a resolution while keeping the client's best interests in mind.
Charanjeet Singh who is the Best Divorce Lawyer in tis Hazari Court develops a strategy during the pre-litigation phase and generally maintains control of the issue in a courtroom because of the power of his experience.